New Money Tool: Personal Equity for Growth Stage Business Models
by noumena global creative director Lisa Ann (LAMARKS) Markuson
FINANCE EDUCATION DEFINITIONS FOR THIS POST:
Capital: the financing of anything that you own (your assets) whether personal or corporate. your total assets are comprised of financial assets (like cash, stocks and bonds) and non-financial assets (tangibles like land, buildings, equipment, and intangibles like patents, intellectual property, data). all these asset are financed by capital; ie: equity capital (owner's claim on the assets) and debt capital (other people's claim on the assets). your capital is your equity in any asset that remains after paying off claims by third parties
Quotient: the magnitude of a specified characteristic or quality. eg: "your investability quotient is high because you have a great reputation"
Equity: ownership (investment) in assets, such as property, a company, or investments, net of any debt owed to third parties
Capital Quotient: Capital Quotient is a measure of the completeness of your "story" (identity, social capital, native capital, business plan, and future roadmap) + an assessment of one's investability based on the completeness of that story. aka CQ
Personal Equity: Personal Equity is a valuation that builds on your CQ to project your future earnings and value creation potential. it is an asset class that describes the equity value of investing in solopreneurship and its resulting ventures. aka PEEQ


Covered in this post:
what is personal equity?

who should participate in personal equity valuation?

what you get out of your capital quotient and personal equity


Hagrid Was Harry Potter's Angel Investor: Noumena Can Be Yours


Imagine this:
It's your 18th birthday. An investor shows up on your doorstep and says "You have the potential to make over 1M dollars in your lifetime. I want to invest $25k in you now to give you a head start. If you fail at your chosen path, I lose out. But if you thrive and grow, then I can share in a percentage of your success throughout your career."
What do you do?
If you would take the equity investment from the doorstep long-term investor (with due diligence of course) and use it for your education, to prototype an invention, to cultivate a scalable talent, or otherwise level up your potential, you're in good company with Noumena.


Are You Ready to Think About Equity or Small Business Loans?
If you're a freelancer or independent business owner already in a growth stage, 25k might not be enough for you to make the kind of leveling up moves you are dreaming of. You might have even thought of getting a small business loan, raising a friends and family round of investment, or trying to fund serious growth with a credit card. But unless you're getting a W2 from a day job, or have a business plan that projects you'll be at $1B in revenue by 2027, you've probably been frustrated by the hurdles in your path.


Why don't VCs and capital providers care about your track record, your network, or your decision-making abilities? What about your risk tolerance, financial acumen, and scalable business planning?
While freelancers like you struggle to even get a credit card or small business loan, startup founders get to pitch to venture capitalists who sometimes even compete for the chance to invest in them. But what is really the difference between you and a startup founder? If you look at yourself more like the founder of your own startup, you can learn to present yourself as an investable individual entrepreneur.
You are the reason we invented the Capital Quotient (CQ) tool and are now launching our Personal Equity valuation project.


Who Personal Equity (PEEQ) is for:
Independent business owners who are ambitious about growth

Sole Proprietors who work on a project basis but don't want to take on debt to launch their next undertaking

Solopreneurs seeking (or almost ready to seek) early stage and seed capital investment

Small business founders who want a leg up in scaling their business models

Any freelancer who wants to learn more about their potential, and its power to change the world
As our founder Andre Lee says, "This is capital for the rest of us - for those that are not pursuing the traditional VC path and who do not want to adhere to the Silicon Valley script of how to build and run a start-up. Those that don't fit in the VC box. That's 99% of us."
That's you.


Who Personal Equity is NOT for:
Businesses who do not have ambitions for scalable products or services or offer high value add or high touch services that result in a healthy profit margin

Freelancers looking for emergency funding for their basic lifestyle needs

Anyone who cannot confidently and clearly explain their work like they would to an angel investor

Small business owners who are very risk averse or would never want equity investment
Now that everyone reading are people like you who are the right fit for trying out PEEQ, you'll be excited to learn there are some very useful perks to beta testing this project with us. And yes, one of them could actually result in real capital being invested in your business.


What you get if you participate in PEEQ:
Customized Free Finance Advice - it's true what they say, nothing in life is free, but by embarking on this process (which is free now but might not be forever…) you will be opting into personalized assessment and coaching on your business plan and the financial systems you have in place for your career.

First Dibs on Potential Equity Funding, Q1 2023 - The self-assessment exercise of Personal Equity does not guarantee you an equity offer, but the first 50 people to try it out and let us know what you think of the process will have the first opportunity to fulfill their valuation according to our roadmap to be able to connect freelancers with capital providers starting in January 2023.

Practice for Future Opportunities - If you think you ever might want to pursue something other than debt to grow your business, this is a rare chance to get to practice your pitch from soup to nuts for an experienced finance expert interested in investing in you. Use PEEQ like a training group for you to understand what capital providers look for and how you can start leveling up today.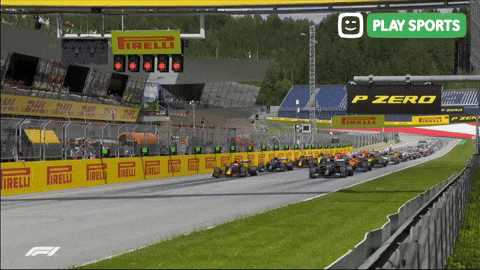 Excellent.
You must be curious at this juncture if you can go ahead and start. So when you download the Noumena app, you're going to go to your profile and build your CQ. If you already have your business plan and financials ready, this should only take you about 30 mins, tops.
To be eligible for PEEQ you need to do every step of the 4 step process: no skips! Once you do that, you will automatically be eligible for your PEEQ valuation: the amount our finance experts calculate you'll be able to earn over the course of your independent career based on your current path.
Now let us just explain one more thing about the way PEEQ works. What day is it today? Whatever day it is when you are reading this (most likely the week of July 11th 2022) your PEEQ valuation is a number that will grow and change over time. If you are very early in your career or haven't had as many opportunities yet in your career, your PEEQ may not be as high as you would like it to be.
As your career unfolds and you realize new opportunities - you can expect your equity value to go up.


Your equity could change your world: let's project your career's potential together. Abra Equitus Personalum!


legal info about PEEQ:
PERSONAL EQUITY VALUATION ("PEEQ") IS CURRENTLY IN BETA TESTING. YOUR PARTICIPATION IS VOLUNTARY AND CREATES NO OBLIGATION TO NOUMENA PARTNERS, INC. ("NOUMENA"), AND, IN TURN, CREATES NO OBLIGATION OF NOUMENA TO YOU. IT IS CURRENTLY THE INTENTION OF NOUMENA TO FINALIZE THE PEEQ PROCESS AND POTENTIALLY ENABLE PARTICIPANTS TO CONNECT WITH CAPITAL PROVIDERS BEGINNING IN JANUARY 2023, ALTHOUGH THERE ARE NO ASSURANCES THAT THIS TIME FRAME WILL BE MET, OR OF THE AVAILABILITY OF CAPITAL PROVIDERS.
NOTWITHSTANDING ANYTHING HEREIN TO THE CONTRARY, THE INFORMATION CONTAINED HEREIN AND PROVIDED AS PART OF ANY PEEQ IS FOR ILLUSTRATION AND DISCUSSION PURPOSES ONLY AND IS NOT INTENDED TO BE, NOR SHOULD IT BE CONSTRUED OR USED AS FINANCIAL, LEGAL, TAX OR INVESTMENT ADVICE OR AN OFFER OR A SOLICITATION OF AN OFFER TO PROVIDE CAPITAL. THE INFORMATION PROVIDED AS PART OF ANY PEEQ IS INTENDED ONLY FOR THE PERSON TO WHOM IT IS DELIVERED.
NOUMENA MAKES NO REPRESENTATIONS OR WARRANTIES OF ANY KIND, EXPRESS OR IMPLIED, IN RESPECT OF ANY PEEQ, INCLUDING WITHOUT LIMITATION, FITNESS FOR PURPOSE. THERE IS NO GUARANTY THAT THE INFORMATION PROVIDED IN ANY PEEQ IS ACCURATE AND/OR COMPLETE OR THAT IT WILL RESULT IN ANY OFFER TO PROVIDE CAPITAL OR THAT ANY POTENTIAL SOURCE OF CAPITAL WILL NOT WANT ADDITIONAL INFORMATION IN ORDER TO MAKE AN INVESTMENT DECISION. THE PEEQ IS DESIGNED TO BE AN INDICATIVE MEASURE OF THE CUMULATIVE EARNING POTENTIAL OF A SOLOPRENEUR AS OF A POINT IN TIME BUT IS NOT A GUARANTEE THAT ANY SUCH VALUE WILL BE ATTAINED OR THAT CAPITAL PROVIDERS WILL BE AVAILABLE, OR IF AVAILABLE, THAT AN INVESTMENT WILL BE MADE, OR OF THE NATURE OF THE TERMS OF ANY POTENTIAL INVESTMENT. A PEEQ MAY VARY OVER TIME.