What Type of Freelancer are You?
Every independent worker, solopreneur, small biz owner, and founder has one: an archetype that embodies the way you work, play, and most importantly: GET PAID. What's yours?
Don't worry, this is not a tricky test: it's a fun 10-question quiz that shouldn't stump you too hard.
Take the Quiz - We Might Know Your Business Potential Better Than Yourself
Being Your Own Boss - What Kind of Boss Are You?
It's almost the weekend, you may as well start shifting gears into rest and relaxation mode. And since you're an independent worker who sets your own schedule and has no other boss than yourself, you get to decide when happy hour starts and you close your email for the first time in a week. If you start to think of yourself from a holistic perspective as not just a freelancer, but a freelance business owner, you'll find yourself growing and evolving your career in exciting new ways.
You're the Chief Executive Officer and Board of Directors of your company of one. Day to day, you might feel like you're your own intern, but we see your potential and want to help you find it too.
See Your Strengths (And Your Weaknesses) As a Solopreneur
Features and flaws - we all have them. Even our app has had a bug once in a while. The thing you must do as a small business owner is to be aware of and plan around what you're best at, what you should improve at, and what you'd be better to outsource. That's why we love what we do at noumena so much: you can excel in your area of expertise, build your understanding of your finances and your ability to navigate the world of capital, and you can outsource to us and your other favorite money apps - everything that you can't DIY. You can't do it all, but knowing who you are and what you're amazing at is the first step to sustainable success working for yourself.
Are you ready to put a growth strategy in place and build your bottom line? We're here to help.
Want to See How Investable You Are? Get Your Capital Quotient + Personal Equity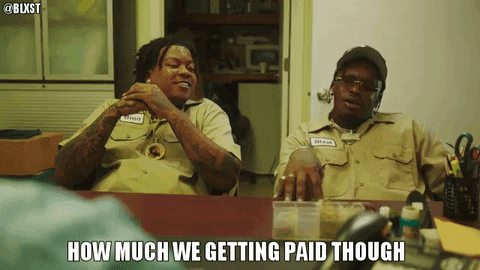 If our Freelancer Archetype Quiz merely sparked your curiosity to learn more about where you're at and how you can grow your business, you'll love Capital Quotient aka CQ. CQ takes 4 steps in the noumena app to get a calculation of exactly how you're doing thus far in the wild world of freelancing. Next month, you will be able to take your CQ and apply to have it upgraded into a real dollar valuation of your freelance business potential: Personal Equity.